War. What is it good for?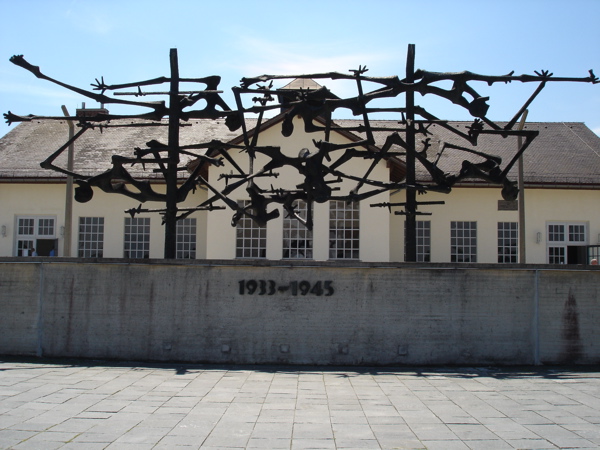 This image from Dachau is similar to one I took while there in 1983. The following poem reminded me of this sculpture:
"What should I do if in fretful sleep
the ghosts of the slaughtered were to appear,
bloody, pale, and wan, and weep
in front of me, what should I do?"

That's the question the 18th century writer, Matthias Claudius asks in his poem, "Warsong." Looking back on our wars and the people we have slaughtered, this is the question we still have not answered completely. That distant, looming war which is already under way and which never stops, poses his same question yet again.
"Alas, it is war, and I don't wish to carry the guilt for it."

--Gunter Grass